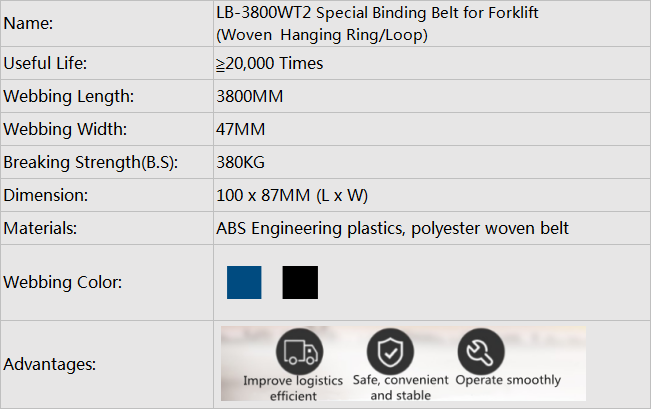 Features:
● Automatic rewinding and bundling function can make the goods more tightly and tightly to prevent loosening and ensure the safety of goods transportation and storage.
● Instead of winding film, bundling tape or rope, etc., greatly reduce the cost of the enterprise.
● The binding device has been used more than 20,000 times, and can be easily removed from the forklift, which is convenient for maintenance and replacement and recycling.
● The manual release mechanism can easily release the lock function, which is convenient for cargo unloading.
● The bundler can be automatically rolled after use, which is convenient for storage.
The advantages of using hanging ring:
Don't hurt anyone, any packing. Safer to use!