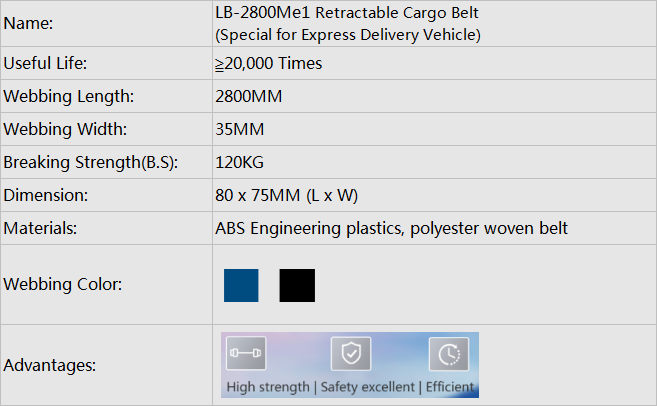 Features:
● Automatic rewinding and bundling can make the goods become tighter and tighter to prevent loosening and ensure the safety of the goods during transportation.
● It is installed on the roof or the roof rail, which is easy to install and does not take up the roof space.
● It is easy to operate instead of rope and tape.
● The manual release mechanism can easily release the lock function, which is convenient for cargo unloading.